The ATGA implemented national minimum maturity standards for table grapes in 2019 following significant consultation with industry and retailers.
The new standards have been designed to achieve a minimum of 80% consumer acceptability at retail. Brix is the preferred maturity measure. The meet the new minimum maturity standard: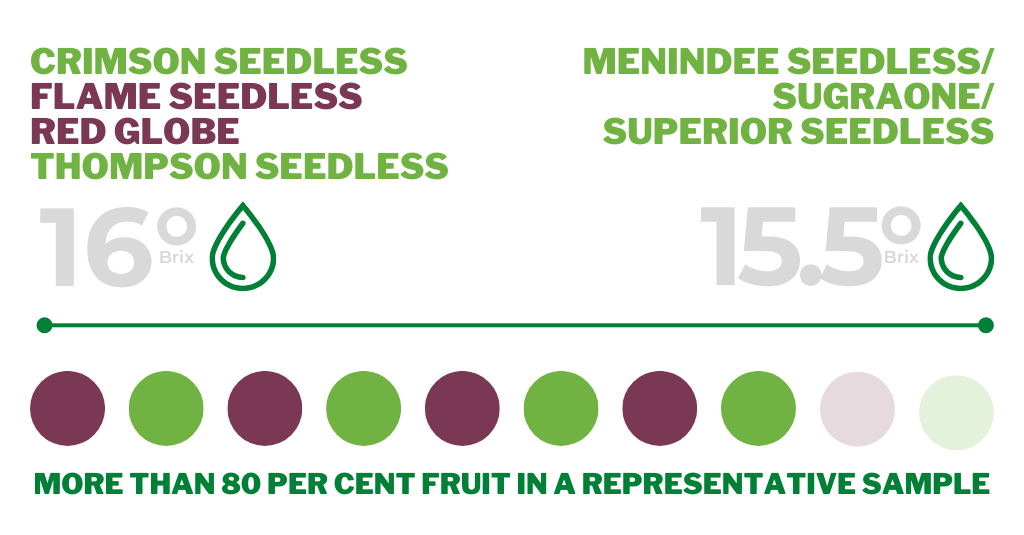 2022/23 maturity testing procedures
The ATGA has developed procedures for growers to conduct on-farm maturity testing pre- and during harvest to optimise testing and obtain representative samples, as well as guidelines for maturity testing in a distribution centre.
Click to download the 2022/23 maturity testing procedures: